Flooring Long Island
• Interior Remodeling Services • Exterior Remodeling Services • Full Service General Contractor
To Schedule a Free Estimate, Call us Today @ 631-403-6050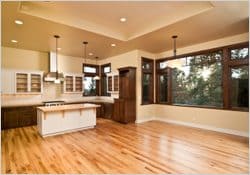 There is a huge variety of flooring options available for you to select from, and the types and designs can be overwhelming when considering a new floor. When looking at flooring options, you need to consider your budget, the room and the traffic in that space. There are assortments of flooring options, including those which are environmentally friendly, available for your selection.
There are four main types of popular flooring, which are laminate, hardwood, tile and vinyl.
If you want your home to be environmentally friendly, there are three available flooring options, which are cork, bamboo and wood flooring.
Long Island General Contractors specialize in custom flooring installations to enhance the beauty and practicality of your home, office or any other space. We can handle all of your flooring needs, from tile, laminate, hardwood, resilient, stone, carpet, carpet tiles, bamboo and much more. We can assist You with your residential remodeling project, new construction or commercial flooring projects.
We have been working in the tile, marble, granite and general flooring industry for many years, completing thousands of unique decorative and functional flooring layouts.
Your new flooring will last you many years, so make sure that you are satisfied with the feel, color and design of your new floor. Think about your lifestyle and select the floor best suited for the room you are remodeling and don't be afraid to consult us for tips. With exploring and visualizing, you can narrow down the flooring options to find your perfect floor.