Long Island Kitchen Remodeler
• Interior Remodeling Services • Exterior Remodeling Services • Full Service General Contractor
To Schedule a Free Estimate, Call us Today @ 631-403-6050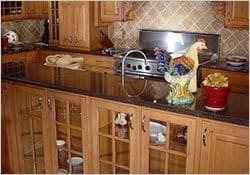 The kitchen is the epicenter of your home. It is where everyone comes together to eat and socialize. Since so much time is spent in the kitchen, it is important that it is an open and inviting space. A small or closed off kitchen just will not bring a family together. If your kitchen is small, closed off, otherwise uninviting space, it is time to hire a Long Island kitchen remodeler.
Renovating or remodeling your kitchen also add value to your home. If your kitchen is large and inviting, with updated appliances, lighting and plumbing, you increases the value of your home by $10,000 to $20,000. Of course this all depends on the home improvement upgrades you make. Before your get started on your Long Island kitchen remodeling project it is important to call an expert Long Island kitchen remodeler to evaluate your space and provide guidance on what you can and should not do to your kitchen. They will discuss your vision with you in detail and work with you to make your Long Island kitchen remodeling project a success.
They will review your architect's blueprints, and provide you with feedback regarding any necessary changes or design modifications that will need to be made. A Long Island kitchen remodeler will usually recommend changes or modifications to a design if the design is going to cause structural issues or damage to the home. If there is a need to modify or adjust the architect's blueprints, the Long Island kitchen remodeler will be able to identify ways that the your vision can still be achieved without running your home's structural integrity. Once you, your architect and the Long Island kitchen remodeler all agree on the overall design of your new kitchen, the Long Island kitchen remodeling process can start.
From concept-to-completion your Long Island kitchen remodeler will work with you to develop a project timeline that will keep the project on track. This timeline will include when any sub-contractors such as, plumbers and electricians will be coming in to complete their part of the project. This will help determine when appliances, countertops and fixtures should be scheduled for delivery. The average working timeline for a kitchen renovation or remodeling project is six-to-eight weeks, but can sometimes be as long as 24-weeks, depending on the design and if everything is up to code. It is the responsibility of Long Island kitchen remodeler to work with the sub-contractors and inspectors to ensure everything is up to code and approved as quickly as possible. Once everything is in place and approved, your new kitchen will be up and running.
With your newly renovated and remodeled kitchen approved for use, you will be able to gather your family and friends in the kitchen once again. Your kitchen will again be the place where everybody comes together to get work done, eat and enjoy fun times with each other. If you are ready get the kitchen of your dreams, call your local Long Island kitchen remodeler today.