Long Island Home Improvement
• Interior Remodeling Services • Exterior Remodeling Services • Full Service General Contractor
To Schedule a Free Estimate, Call us Today @ 631-403-6050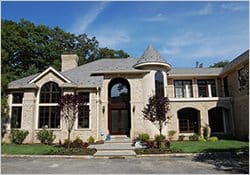 There are many homes on the market today deemed handyman specials. This is because they often need a lot of work before they can be considered move in ready and rather than get the house move in ready, homeowners reduce their selling price. If you are considering purchasing one of these handyman specials, you with want to consult a Long Island home remodeling company to find out how much it will cost to fix the house up. Yes, the purchase price of the house is cheap, but this fixer upper might end up costing you just as much to fix as it did to buy the house in the first place. If you purchased one of these fixer uppers and find yourself in over your head, you might be regretting your purchase. You might even thinking you just purchased a money pit. Do not worry you do not have to go it alone.
A handyman special requires help from a Long Island home improvement expert, a general contractor who has helped many homeowners who have gotten in over their heads. With extensive experience in Long Island home remodeling a general contractor will provide the skills necessary move your project forward. It does not matter if you are gutting the entire inside of your new home, or just certain areas, a general contractor will be there every step of the way. They manage all phases of your Long Island home remodeling project. From ripping out and tearing downing walls, to rebuilding new ones, the general contract is there to make sure everything is moving on schedule.
When looking for a Long Island home improvement expert, you should take into consideration the reputation of the company and how long they have been in business. A Long Island home improvement company that has been around for several years is usually better than hiring one that is brand new to the industry. If you do consider hiring someone new to the industry, find out how many years they worked in the industry prior to striking out on their own. Before you hire any Long Island home improvement company it is important to check any reference available, whether directly from previous customers or independent online feedback sites. If you receive or read any questionable feedback, move onto the next Long Island home improvement on your list. You already have to improve the state of your home you do not want to add to your headaches by hiring a Long Island home improvement expert with a less than stellar reputation.
Your home is one of the largest purchases you will ever make, and it might need a lot of TLC and Long Island home remodeling in the beginning, but as long as you hire a Long Island home improvement it will not become a money pit in the end. Working with a home improvement expert to create the home of your dreams with make your purchase of the handyman special well worth it.