Long Island Handyman
• Interior Remodeling Services • Exterior Remodeling Services • Full Service General Contractor
To Schedule a Free Estimate, Call us Today @ 631-403-6050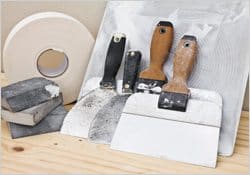 Whether you need our handyman services or property management to maintain your property, you name it; we do it! At Long Island General Contractors, our services stand second-to-none.
Does your busy schedule make repairs hard to get to? Does your growing "todo list" look overwhelming and just keep growing?. Avoiding your growing list? Give us a call for handyman services. Maintaining your most valuable investment, your home, is a service we will provide for you. Handyman services, maintenance and repairs often pay for themselves immediately. A minor repair or upgrade now prevents a major repair or a major headache in the future. This could also mean a savings in your energy bill.
Our service gives your more time with your family and a quality of life by having someone else do them for you. That could mean a savings on tool purchases and equipment rentals as well.
We specialize in home repairs and improvements of any size. We will take care or your home as if it was our own. Whether you need your home fixed or built, we are ready to help. We offer free in-home estimates and consultations and a guaranteed price. We are a trusted name in the home repair industry. Any job worth doing is a job worth doing right. Let us lend our expertise. We are fully licensed and insured, serving all of your area and more.
Professional, safe, reliable and on-time; every time, that's our guarantee. We complete all major and minor home repairs in a quick, efficient manner, making your "todo list" manageable, allowing you to spend your time doing what you enjoy most.
High quality repairs and maintenance are quickly checked off your list so you can officially get it off your mind. Whether the work is residential, commercial or light industrial, one call does it all.
Handyman Services
Doors, Locks and Trim
Molding
Repairs Of Roofing & Siding
Drywall Repairs
Sheetrock & Spackling
Painting
Electrical
Lighting
Install Air Conditioners
Skylight Cleaning
Pressure Washing
Tile Flooring
Hardwood Flooring
All Flooring Types
Plumbing
Leaky Faucet & Toilet Repair
Hang Mirrors & Pictures
Caulking
Decking Repaired & Installed
Fencing Repaired & Installed
Swing Sets Built & Installed
BBQ Assembly & Setup
Gutter Cleaning
Holiday Lights Setup & Removed
Snow Removal