Replacement Windows Long Island
• Interior Remodeling Services • Exterior Remodeling Services • Full Service General Contractor
To Schedule a Free Estimate, Call us Today @ 631-403-6050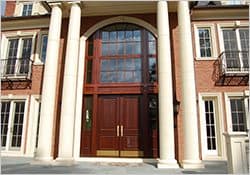 Most homeowners don't realize that their windows don't need to be cracked or broken to require replacing. If you notice cold-spots or drafts in your home or an increased heating or cooling bill, the problem is likely coming from your windows.
Over time, windows can leak the important gases used to fill typical double-pane windows. Old and worn-down windows are a direct entry to the outdoors and can invite moisture, humidity, cold air and insects directly into your home. Improper seals and insulation can lead to high heating and cooling costs and waste valuable energy.
At Long Island General Contractors, our window replacement experts will assess your existing windows and offer you a proper solution to your problems.
Not all windows require replacing. Sometimes an efficient fix may be to remove old weather stripping and install new more efficient materials or simply to replace certain windows while leaving the rest intact. Whatever the problem, we have a cost-effective solution. Don't let another season pass with wasteful energy consumption and inefficient windows. Our experts will offer you an honest insight into your home's possible energy loss and the many solutions that replacing or repairing your windows might offer. Give us a call for a free consultation today. We're happy to help at your earliest convenience.